About the Project/Proposed Action
Background
Puget Sound Naval Shipyard and Intermediate Maintenance Facility (PSNS & IMF) is the Navy's primary provider for the maintenance, repair, modernization, inactivation, and recycling of ships, submarines, and aircraft carriers in the Pacific Fleet. PSNS & IMF is the only Navy shipyard on the West Coast with a dry dock that can accommodate the large size of nuclear-powered aircraft carriers for repair and maintenance. Additionally, PSNS & IMF is the only Navy shipyard that is approved to recycle nuclear-powered submarines.
Much of the infrastructure at PSNS & IMF dates back to the late 1800s and early 1900s and it was primarily designed for building and maintaining ship classes that are no longer part of the modern naval fleet. Other than construction of Dry Dock 6 in the early 1960s, the shipyard has had few major infrastructure updates since the mid-1900s, which has led to significant production inefficiencies for maintaining current ships. The shipyard lacks the necessary capability to accommodate new and future classes of ships.
Proposed Action
The Navy's Proposed Action is to construct a new multi-mission dry dock at PSNS & IMF. The Navy is also proposing to upgrade Dry Dock 6 to meet current seismic standards, and to modify, demolish, and/or replace other piers, wharves, quay walls, buildings, cranes, and utilities to make space for the new multi-mission dry dock. Click here to learn more.
For more information, please visit other pages of this website or contact Ms. Christine Stevenson, Bremerton EIS Project Manager, at info@BremertonWaterfrontImprovementsEIS.com.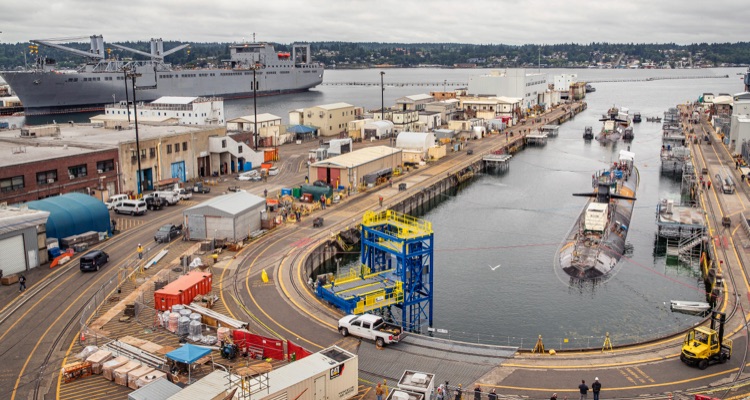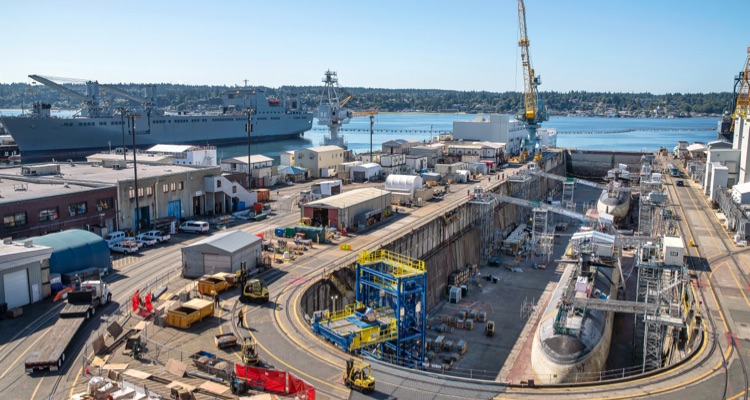 A dry dock is a narrow basin constructed near the shoreline that can be flooded to allow a vessel to navigate in, then drained to allow a vessel to come to rest on a dry platform. The purpose of a dry dock is to get a vessel out of the water for repair and maintenance work.